Helpful Internet Links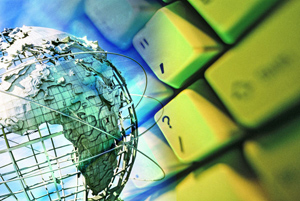 Here are some Web Sites we think you'll find useful.
Education Savings
The College Savings Plan Network provides information on Qualified State Tuition Programs (IRS Code Sec.529) for all states.
Resources
Useful tax news and articles for individuals. Check back often for the latest information.
If you itemize deductions on your federal tax return, you are entitled to claim a charitable deduction. This link explains which organizations are qualified to receive charitable contributions, the types of contributions you can deduct, how much you can deduct, what records to keep and how to report charitable contributions.
Services
One of the most frequently visited sites in America. The Internal Revenue Service has more than you would ever want to know regarding taxes.
The Social Security Administration web site. This is a great place to request earnings reports or to ask questions about Social Security.
Research
Larry Burkett's page of sound financial advice based on biblical concepts.
This site offers valuable information about income taxes and tax professionals. NATP members participate in ongoing Continuing Professional Education courses and seminars that keep them up to date on current tax laws.
Information regarding personal financial services, including life insurance, debt reduction, mortgage loans and personal investing.