How to contact us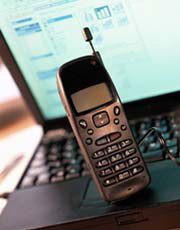 Clients Are Welcome to Contact the Office at Any Time.
Day, evening and weekend appointments are available.
We accept all major credit cards.
For your convenience you can contact the office using either the telephone, fax, e-mail or mail as provided below.
Telephone: 773-783-4829
Fax: 773-846-9852
e-mail: rclemons@msn.com
Clemons and Associates, Inc.
8400 S. Saint Lawrence Avenue
Chicago, IL 60619
Privacy Policy
Your privacy is important to us; therefore, we have adopted the following privacy policy to demonstrate our commitment to the protection of your privacy.
We collect nonpublic personal information about you from various sources, including the following:
* Information we receive from our interviews with you regarding your tax situation;
* Information we receive from you on applications, organizers, or by other means, such as your name, address, telephone number, Social Security number, dependents, income and other tax related data;
* Information from tax-related documents you provide us that are required to process your tax return, such as Forms W-2, 1099R, 1099-INT, 1099-DIV, stock transactions, etc.
We do not disclose any nonpublic personal information about our customers or former customers to anyone, except as requested by them or as required by law.
We restrict access to nonpublic personal information about you to those employees who need to know that information to provide products or services to you.
We maintain physical, electronic, and procedural safeguards that comply with federal regulations to guard your nonpublic personal information.
If you have any questions about our Privacy Policy, please contact us.